BEYOND THE PALE explores cutting edge Jewish culture and offers local, national, and international political debate and analysis from a Jewish perspective.
Sundays, noon to 1 p.m., on WBAI/New York, 99.5 FM
Recently Aired
December 08, 2013 —
Alex Kane looks at the lives and legacies of Andre Schiffrin and Nelson Mandela. First, he speaks to Diane Wachtell, the executive director of The New Press and a long-time colleague of Schiffrin's. A 2011 Beyond the Pale episode where Schiffrin was interviewed by Esther Kaplan and Marilyn Kleinberg Neimark is also played. Lastly, South African political analyst and blogger Jonathan Faull talks about Nelson Mandela.
Nov 24th, 2013 - Adam J Sacks - Critically Examining the Hasidic Community —
A three segment show around a single theme: critically examining the Hasidic Community of New York. Featuring three broad angles: a. history and religious practices, b. sex abuse scandals and relationship to civic authorities, c. educational deprivation the struggle to leave the community.
The first segment with Prof Allan Nadler, Director of Jewish Studies at Drew University and author of The Hasidim in America, dove deep into the reaches of the Polish-Lithuanian Commonwealth of the 18th Century to explore why the Hasidic movement raised alarm at its inception. We then fast-forwarded to present day to a pessimistic prognosis for Hasidic-non-Hasidic relations.
Paul Berger of the Forward returned to the show to explore big picture issues behind the sex scandals. How and why do community leaders block reporting to law enforcement, why are so many of the scandals same sex, and what are the economics behind the resistance to bring perpetrators to justice.
With Rachel Berger of Footsteps, we considered the challenges and isolation facing those who leave the community, not to mention the utter lack of college ready scholastic skills. The show closed with the moving personal story of Yossi Schwartz who became a truck driver after leaving the community and still bemoans his elementary reading level in English.
Beyond the Pale November 17, 2013 — Hosted by Kiera Feldman & Marissa Brostoff —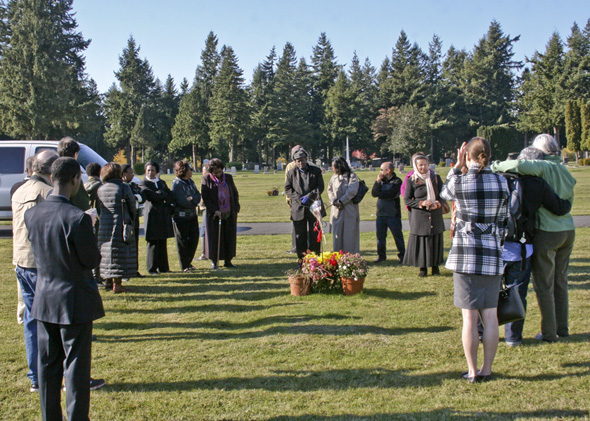 Journalist Kathryn Joyce talks about the murder of 13-year-old Ethiopian adoptee Hana Williams and the crisis of abuse and neglect perpetrated by fundamentalist adoptive parents. Then, we talk with author Jordan Goodman about his new book, Paul Robeson: A Watched Man. Plus: Hebrew Union College Professor Sarah Bunin Benor on the Pew study on Jewish demographics that has incited heated debates about the numbers.
November 10, 2013 —
Alex Kane and Lizzy Ratner host this show, which toggles between Iran, Poland and the vast spaces between.
We begin by exploring the diplomatic haggling between Western powers and Iran over Iran's nuclear program. Jamal Abdi, policy director of the National Iranian American Council, helps lay out what is at stake and why this round of negotiations may -- or may not -- make the difference.
Next we speak with film producer Dariusz Jablonski about Aftermath, the startling Polish thriller loosely based on the story of the Jedwabne massacre, the 1941 pogrom in which at least 340 Jews were killed by their Polish neighbors. The film has been kicking up controversy in Poland, particularly among right-wing nationalists who have descibed it as "anti-Polish propaganda."
Finally, we end with a conversation about contemporary Jewish life in Poland, from the nascent Jewish revival in Warsaw, Krakow and other towns to the hysterical anti-Semitic reaction to Aftermath. Our guest is Denise Grollmus, writer and recent Fulbright Scholar.